Exhibition of the history of solar vehicles and adventures
Fondation PlanetSolar is convinced that the story of the pioneers of solar power is now, and will be in the future, considered to be part of a common heritage. It has set its heart on making the story known and on spotlighting it. An exceptional number of projects have seen the light of day from the first prototypes made by enthusiastic engineers to the great publicised adventures like PlanetSolar and SolarImpulse. Each one harboured the dream of more environmentally friendly mobility. Now Fondation PlanetSolar wants to continue highlighting these wonderful stories and produce an itinerant exhibition on the subject. This will be inaugurated in Autumn 2018.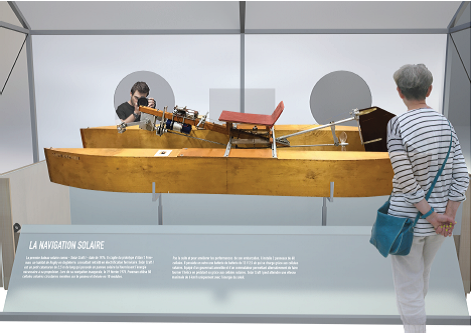 Book about the history of solar vehicles and adventures
In the autumn of 2018 Fondation PlanetSolar will publish a book about the history of solar vehicles and adventures.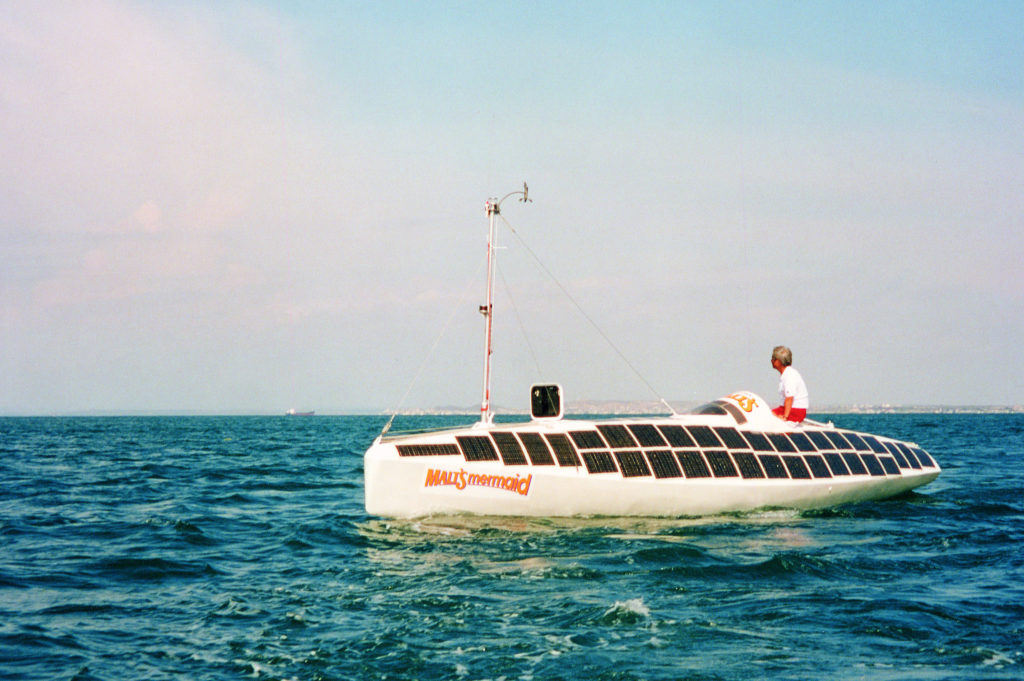 Archiving and conserving the memory of the pioneers in solar-powered mobility
Fondation PlanetSolar is the heir to the PlanetSolar adventure, the first Round the World tour using solar energy. It has taken it upon itself to be responsible for the conservation and highlighting of the memory of the great adventures conducted using solar power. In fact, since the 1960s all kinds of solar cars, boats and aircraft have been thought of and designed by the pioneers. Fondation PlanetSolar has gathered together pictures from archives, accounts and documents about these extraordinary adventures. In particular, it has restored the first solar boat in history, Solar Craft I (1974) and is currently conserving this unique item. It also has the original plans and the model made at the time for the first solar aircraft to have flown, Solar One (1978).