The team: The Fondation PlanetSolar and the SolarStratos project
These days the PlanetSolar team work within Fondation PlanetSolar and continue its aims for promoting solar power and energy efficiency. Furthermore, with Raphaël Domjan it leads the SolarStratos project. The SolarStratos challenge is to take a man into the stratosphere, at the frontier of space, in a solar aircraft.
To follow the SolarStratos adventure:
https://www.solarstratos.com/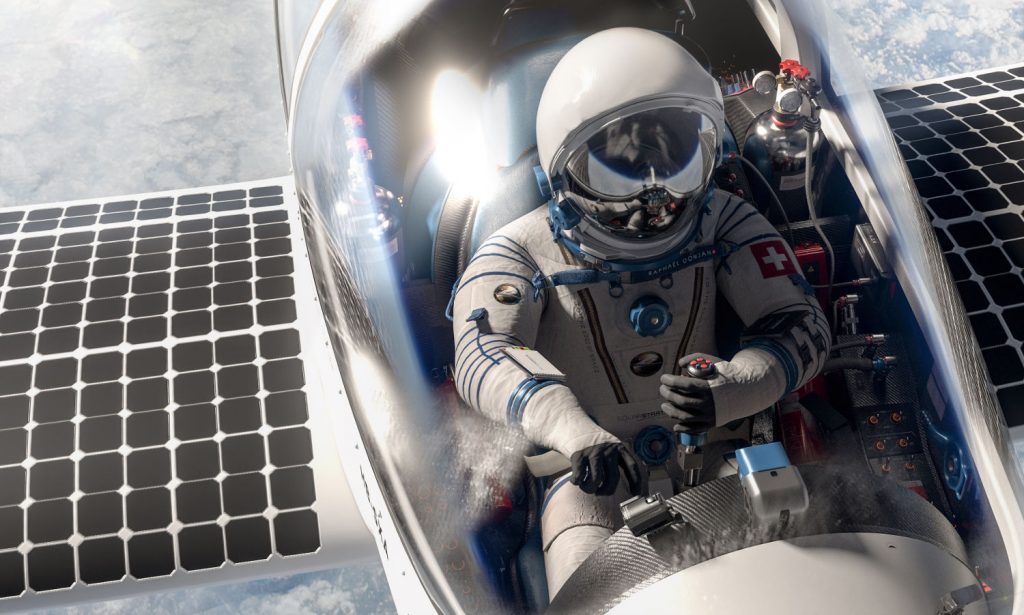 The boat: PlanetSolar has become Race for Water and these are her missions now
After his wonderful Round the World adventure and following the wishes of his owner, Immo Ströher, PlanetSolar went to sea again very quickly. During the summer of 2012 it carried out a tour in the Mediterranean to make the public aware of the potential of renewable energies. Then in 2013 it undertook the DeepWater campaign, the aim of which was to gather data on the Gulf Stream ocean currents. Following that in the summer of 2014 the boat once again played the role of a scientific platform as part of the TerraSubmersa expedition, led by the University of Geneva. The aim of this assignment was to explore the prehistoric landscapes engulfed by the waters in the Bay of Kiladha in Greece, in order to reconstitute them and try to spot possible traces of human activities.
PlanetSolar is now known as Race for Water and crosses the world's oceans to continue the aims of the similarly named foundation. It is the catamaran ambassador for this foundation, which wants to act upstream to prevent plastic pollution in the oceans. Between 2017 and 2021, Race for Water performs an odyssey that will take it to all oceans. The catamaran is only moved with clean energies: solar, wind and hydrogen, demonstrating that the energy transition is a reality.
For more information about the current missions of the largest solar catamaran in the world: